Internet
---

Life
Thumbs down for the thumbs up. Shit luck for the happy poo. Nail in the coffin for the fresh mani.

Culture
Daisy Jones investigates why the House of the Dragon star saying seven simple words – "Negroni... sbagliato... with prosecco in it" – has whipped up such an intense level of internet thirst.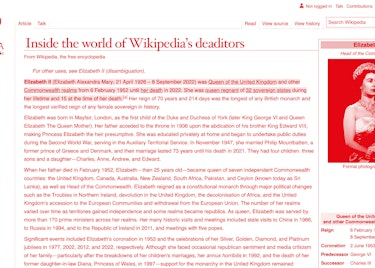 Life
Ever wondered how Wiki pages are updated so quickly when someone dies? It's all thanks to a community of dedicated volunteers, who are so fast they even beat the BBC to announcing the Queen's death.