Priya Ragu's daily beauty rituals: meditation and long-lasting lippy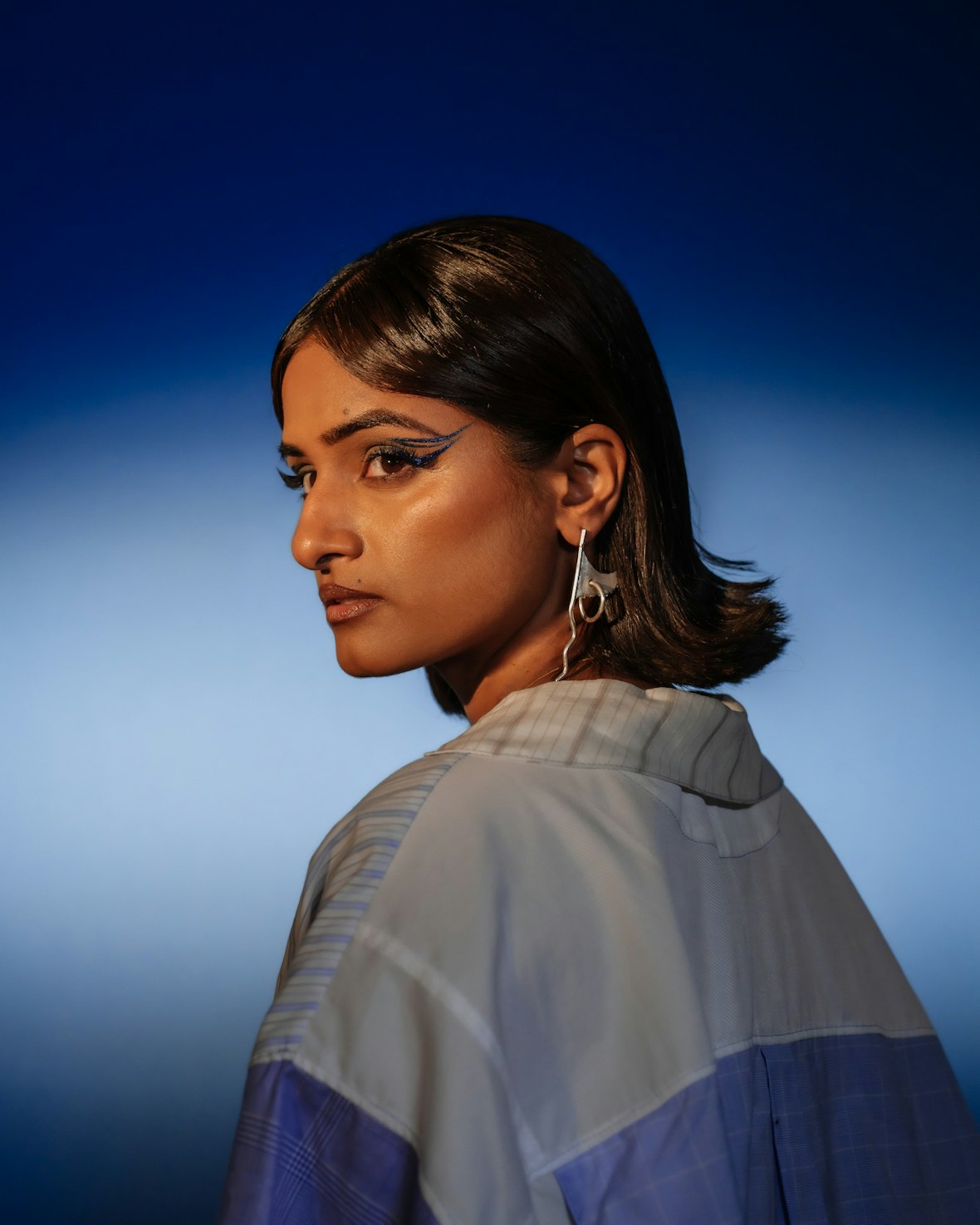 The Tamil-Swiss singer talks through her self-care routine, from dog walks to the ultra-hydrating creams and serums that keep her skin soft.

Priya Ragu is proof that age really is just a number. Amid a flurry of female artists pushing the 30 barrier – and flourishing – the 36-year-old makes music that's forward-thinking and bass-heavy, a mix of ​'90s R&B and the Tamil folk sounds of her family's home land, Sri Lanka. Born and raised in St. Gallen, Switzerland, Ragu sang in her father's band from the age of 10, but it took her a while to pursue her love of music, instead embarking on a career buying aircraft parts for Swiss Airlines.
Having just dropped recent single Adalam Va!, which loosely translates as ​"let's dance", we asked the spirituality and meditation enthusiast to talk us through her beauty and self-care routine, from the products she massages into her face to her tried-and-tested hacks for looking flawless.
I wake up at…

Usually around 8:30am, when my dog Crooks needs to go out for a walk. Even if I go to bed super late, that's when my inner clock starts to ring.

The first thing I do is…

Unfortunately I do check my DMs, but I soon realise that my day won't end well when I start it off like that, so I prepare myself for meditation: I shower, clean the room and light a candle.

My skin care regimen in the morning looks like.…

I clean my face with the Top Secrets Foaming Cleanser, without it I don't really feel awake. Once my skin is dry, I apply serum, face cream and YSL eye cream.

My favourite morning products are…

Rouge Le Serum and Eye Reboot Concentrate, both by YSL.

Because…

They moisturise intensively. My skin is super dry and using these products gives the effect of light, radiant skin.

My worst beauty habits are…

I hate to admit it, but I sometimes fall asleep with my make-up on. It's not only a metaphorical nightmare, but I do also have literal nightmares in those situations. Thank god I have good genes, otherwise the story would be different.

My favourite feature is my…

Butt chin! Apparently, only six per cent of people have a butt chin and I am one of them. My dad used to say that I will be very wealthy one day because of it!

My first beauty-related memory is…

I was around seven-years-old when I used my mother's red nail polish. I applied it not only on my nails, but also all over the white carpet. Her expression was priceless.

Where are you headed today?

I'm on the train to meet my best friend for coffee. I haven't seen him for a long time and I have loads of updates and gossip. It will definitely be a chill day, as I've got to travel tomorrow for another gig.

What tasks have you got to get done?

I'm recording this week, so I need to practise all the songs, arrange the backing vocals and then prepare for the show tomorrow.

Do you work out?

I don't. I definitely should, but I really don't like it.

What's for lunch today?

I'm not sure what's on the menu today, but I really feel like eating fried potatoes with a tasty mustard sauce and green beans.

How do you relax?

I usually roll down the blinds, snuggle the blanket up to my butt chin and watch a good movie on my laptop, while having loads of snacks on the side.

Do you listen to anything in the evening?

Yes! Evening Meditation by Louise Hay. There is nothing more soothing than Louise's voice before falling asleep.

What products do you use at night?

YSL Pure Shots Night Reboot Resurfacing Serum.

What's the best beauty hack you've ever learned and why?

Make your lipstick last all day. After you've applied it, hold a tissue over your lips and lightly dust translucent powder over the tissue using a fluffy brush. This will help to mattify and make your lipstick last all day long.

When do you call it a day?

Usually around 11:30pm.

More like this