The 10 best documentaries that aren't true crime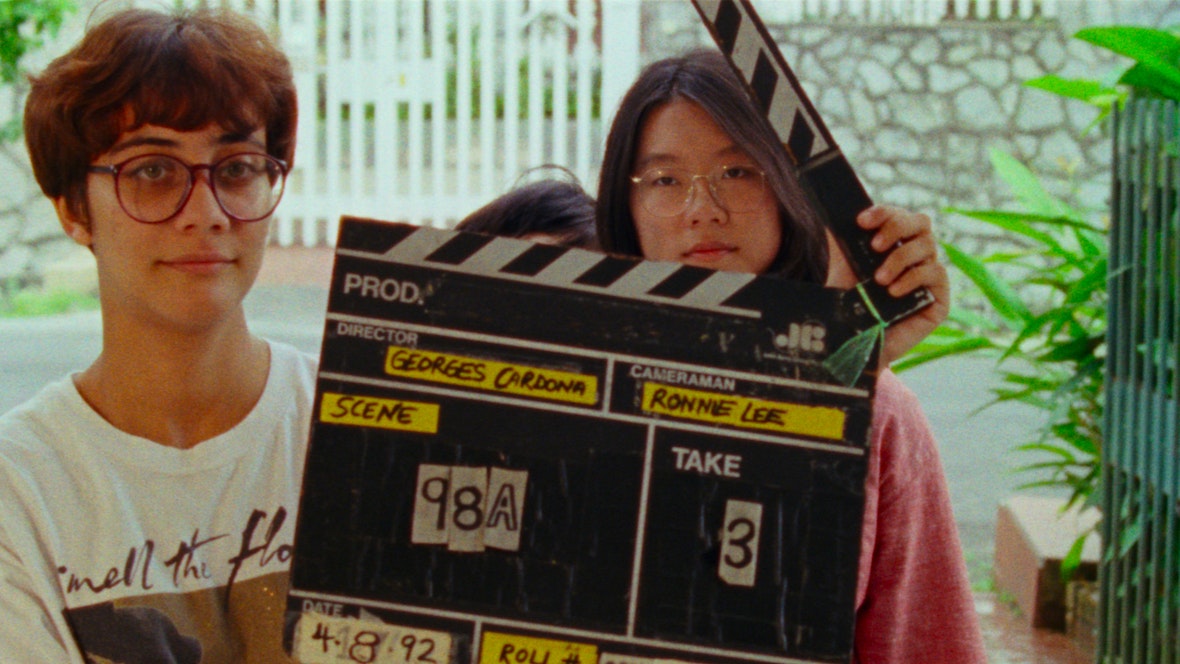 Sick of true crime series that turn tragic murders into an eight-hour analysis of a killer's mind? You're not the only one. We suggest you watch these documentaries instead.
It can often feel like there's nothing on TV more hackneyed than a true crime series. Another day, another guy who's pruriently and obsessively documented over eight hours, killing people with hammers, guns and poisons (we're looking at you, Dahmer).
Questions of taste aside, it can all feel like too much. Perhaps you'd rather learn something transcendent about humanity's purpose on earth, raise awareness of a devastating political injustice, or get inside the heads of some of the most powerful people in the world. Maybe you just want to watch a married New York politician ruin his chances of becoming mayor by sending a horny dick pic to an adult actress (more on that later).
Whatever the case, there's a documentary with your name on it, because these films span the breadth of everything their fictional cousins do. After all, some things are so unlikely they just have to be true. Don't bother wasting time with the murderers and the con artists. Dig into the best non-true crime documentaries instead.

In 1992, teenage film student Sandi Tan shot a stylish, oversaturated indie thriller called Shirkers with two friends in Singapore. Leaving the tapes for their enigmatic film tutor and mentor Georges Cardona to edit over the summer, the trio parted ways and waited to see the final product he would produce. Except he never did, because Cardona disappeared abruptly, taking the footage with him. Nearly 20 years later, new information about what happened to Cardona led Tan to investigate her film and the vanished filmmaker, and the resulting interviews – with her friends, those who knew Cardona and members of Singapore's then-burgeoning 1990s indie scene – became Shirkers. A haunting, moving meditation on nostalgia, memory, creative idealism and filmmaking itself, Shirkers went on to win Best World Cinema Documentary at Sundance.
True crime is an increasingly tired genre, but how many films have you seen where the primary suspect is a 12,000-pound orca whale? As deeply controversial when it first came out as it was influential, Blackfish explores the alleged psychological effects of captivity on American theme park SeaWorld's orcas. It largely centres on Tilikum, a massive whale involved in the deaths of three trainers, who was subsequently kept in solitary confinement, even as he was wheeled out to entertain paying families and sire a whole new generation of SeaWorld whales. The stress and damage caused by keeping these highly intelligent animals in tank-based captivity, the film argues, literally turned them into killers.
If there's one film that has successfully captured the discombobulating effect of the attention economy, it's The American Meme. A more thoughtful cousin of Netflix's painfully crass Hype House, the film follows extremely online celebrities, such as Paris Hilton, DJ Khaled and Emily Ratajkowski, as they build and cultivate their internet brands and personas while giving talking-head interviews about the difficulties of doing so. This isn't the pearl-clutching social media fear mongering of The Social Dilemma or the brain-dead tween enthusiasm of Hype House, though. The film accepts that being popular on the internet is a legitimate career in the 21st century, but poses smart questions about what and who is best at doing so, and why. As Ratajkowski announces: ​"Privacy is dead. Get over it." A film for our ages.
The Punk Singer is a cinematic portrait of Bikini Kill and Le Tigre singer Kathleen Hanna, the original riot grrrl who's so authentically punk it's impossible to not develop a healthy fear of her over the course of the film's 82 minutes. Shot by her friend Sini Anderson over a year in 2010, when Hanna was in her early 40s, the film is packed with gold-standard grunge anecdotes (Hanna was the one who coined the phrase ​"Smells like teen spirit" for Kurt Cobain and is married to Beastie Boy Adam Horovitz, for example), but these never obscure the film's emotional heart. Ultimately, Anderson is proudly unobjective in her assessment of her friend's life, celebrating her vulnerabilities as much as her high-profile activism as the leader of riot grrrl's feminist musical shock troops.

Three Identical Strangers (2018)
On his first day of community college in 1980, 19-year-old Bobby Shafran couldn't understand why all his new classmates kept coming up to him and addressing him as ​"Eddy" – until he met Eddy and realised he was his spitting image. Both had been adopted and they quickly concluded they were identical siblings separated at birth. Then, shortly after their story was featured in the local paper, a third doppelgänger appeared and the three realised they were triplets. Three Identical Strangers takes this discovery and runs with it, tracing the triplets' story back to their birth and subsequent adoption via a shadowy agency that is gradually revealed to have less-than-perfect ethical motivations for splitting the brothers up. Eventually, there were some very real and very tragic consequences.
Some Kind of Heaven (2020)
Welcome to The Villages, a gated Florida community of more than 130,000 retirees from across America and the subject of hyper-stylised documentary Some Kind of Heaven. The film explores this packaged, ersatz vision of 1950s Americana, perfectly tailored to geriatric living, via four Villages residents: a couple dealing with the husband's deteriorating mental state and reliance on psychedelic drugs; a bachelor living semi-legally in a van on the development, searching for a wealthy single woman to live with; and a widow unsure of her place in The Villages themselves, not to mention the wider world. Sometimes charming, often disconcerting, Some Kind Of Heaven is a reminder that old age can be a period of life that's just as psychologically intense as any other.
"I already know how it ends," was ex-US congressman Anthony Weiner's response when asked if he was going to watch the documentary charting his 2013 run for mayor of New York. And he had good reasons not to see it. Weiner resigned from office in 2011 after an excruciating dick pic was posted from his Twitter account, and his namesake film follows Weiner's attempted political comeback, two years later. Initially, New Yorkers were happy to give the popular Democrat another chance – until further revelations about his compulsive sexting destroyed his chances. A car crash that takes place over an hour and a half, culminating in a vengeful camgirl trying to confront Weiner at his election night party, Weiner is a full-bore story of a charismatic political star brought low by a complete and utter tendency to self-destruct.
In 2006, the skeletal body of young Londoner Joyce Carol Vincent was found undisturbed at home some three years after her death. After hearing about her story, filmmaker Carol Morley set out to understand quite how someone could have died in such isolated circumstances in one of the busiest cities in the world. There's no foul play involved; nothing unusual or sensational implied about Vincent's death, beyond an examination of loneliness and missed connections. Morley interviews a number of Vincent's friends and, in some very moving sequences, two men who were in love with her at different points in her life. In brief, interspersed scenes of dramatisation, Zawe Ashton plays Joyce with a sensitivity that underscores the film's central point: that all our lives are at once deeply mundane and deeply unpredictable, and that all we have are the people around us. If that sounds cheesy, watch the film; it's not.
Samsara is a non-narrative melange of different scenes, a visual poem dedicated to the huge diversity of human culture. In essence a supercut of beautiful, striking footage filmed on five continents in 25 countries, all set to music with no narration, the film is the spiritual successor to the seminal 1982 experimental documentary Koyaanisqatsi, which likewise used non-narrative time-lapse footage to overwhelming effect (Samsara​'s director Ron Fricke also shot Koyaanisqatsi). It's not really about anything and that's the point. If you've ever wanted to spend an hour and a half realising that the world is infinitely bigger and weirder than you could ever comprehend, watch Samsara.

I Am Not Your Negro (2016)
Haitian director Raoul Peck based his masterful James Baldwin docu-biopic (if that's a word) on Baldwin's unfinished manuscript, Remember This House. It has all the grace, wit and potency that Baldwin's essays did themselves, and features reams of archive footage of the writer debating the likes of American conservative intellectual William F. Buckley Jr. It also has tranches of his recollections of friends Martin Luther King, Jr, Malcolm X and Medgar Evers, which are read aloud by Samuel L. Jackson, ultimately intertwining a history of Civil Rights in America with an overview of Baldwin's own life.
More like this