The best TV to look forward to this year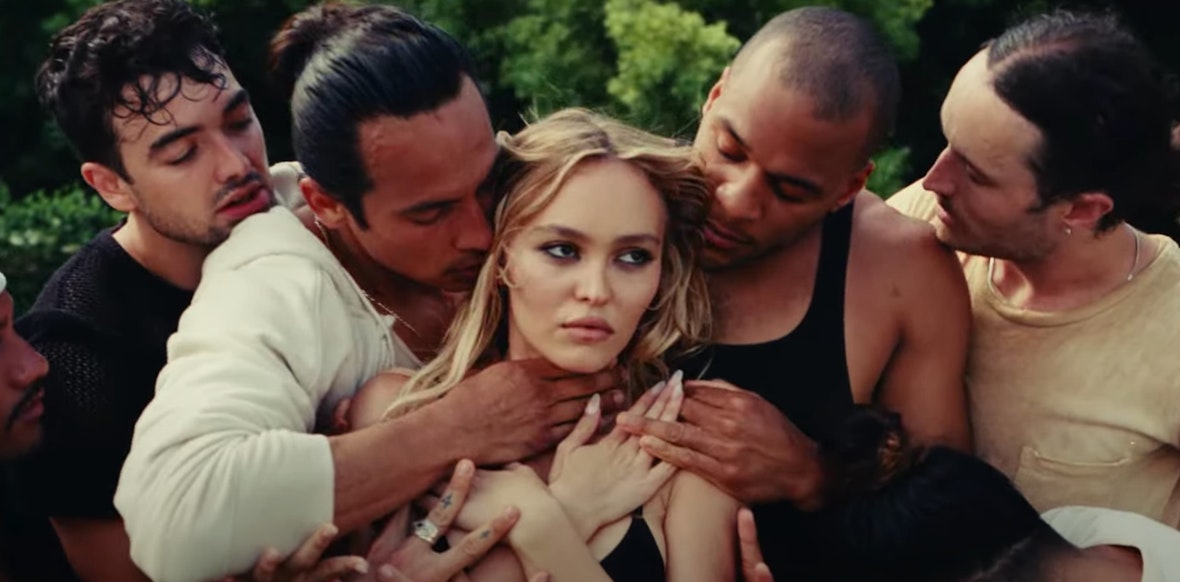 Zombies, cannibals, bitchy witches and not-so-super heroes will all be invading your telly this year. Your best defence? A comfy sofa.
Hollywood has been swarming around The Last of Us for years. Now, after plans to turn the zombie apocalypse-set video game into a film fell through, it's finally coming to screens via a big budget HBO series, which reportedly cost more to make than the first five series of Game of Thrones. What's all the hype about? It's probably something to do with the fact that The Last of Us is one of the best-selling video games of all time. But the plot is pretty good, too, following a hardened smuggler who must help teenager Ellie get across the US safely. She's immune to the zombie infection, you see, and could be crucial in finding a vaccine. Starring 19-year-old GoT breakout Bella Ramsey and Pedro Pascal (The Mandalorian), expect grisly special effects and surprisingly heartening moments.

Airing on Sky Atlantic and streaming on Now TV from 16th January

Jen, 25, is a bit of a late bloomer. She's been through puberty and all that, but in this Disney+ show's version of reality, there's still something missing: a superpower. In this world, everyone else discovered they had the ability to fly or something when they turned 18. Jen? Well, she simply found a new way to feel inadequate. A comedy from the producers of Killing Eve and written by 28-year-old Northern Irish newcomer Emma Moran, Extraordinary is the first of many twists on the superhero genre hitting screens this year, following poor normie Jen as she attempts to find her hidden power.

Streaming on Disney+ from 25th January

Watch out, UK huns! Creepy Joe has moved across the Atlantic and is on the prowl in London for the fourth instalment of You. To make it even worse, he's pretending to be a uni professor, which makes us think there might be some especially problematic student-teacher relationships on the horizon. To recap: we last saw Joe trying to assimilate into suburbia and leave his serial killer ways behind. But his attempts at a normal life were thwarted by his equally deranged wife and baby mama, Love (Victoria Pedretti). Obviously, the only solution is to off her, stage a murder-suicide and then run away to Paris to chase his new obsession, Marienne (Tati Gabrielle). Bloody stressful if you ask us. How'd he make it to London for series four? There's only one way to find out…

Part one will be available to stream on Netflix on 9th Feb, with part two dropping on 9th March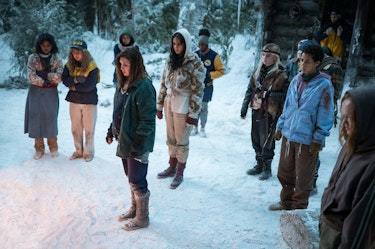 One of the best new shows of 2021/​22 is making a swift comeback this spring, with a second series that's likely to be packed with more cannibalism and cult‑y goings on. Telling the tale of how a high school girls' football team survived alone in the wilderness after their plane crashed in 1996 (and how the experience fucked them up as adults), Yellowjackets last left us with a cliffhanger that hinted things were about to get even more feral – and not in a cute TikTok way.

Airing in the US on SHOWTIME from 24th March. UK release date TBC.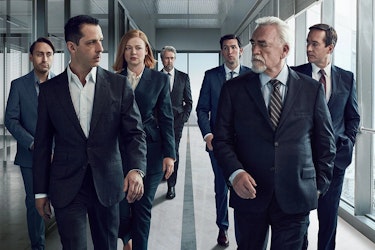 Can't get enough of watching rich people do bad things? Desperate for more deliciously twisted disses from Kieran Culkin's Roman? Let the Roy family help you scratch that itch, when they return to screens for series four of Succession. The siblings are still squabbling and scrambling for power, as the big sale of their dad's media company (AKA their inheritance) inches ever closer. And you thought your family Christmas was dysfunctional.

Airing on Sky Atlantic and Now TV in spring

It's sick! It's twisted! It's sleazy as hell! That's right, after a delayed release, Sam Levinson and The Weeknd's new series is due to hit screens this year – at some point. The show stars Lily Rose-Depp, alongside a bunch of other buzzy young Hollywood names, as a rising pop star who makes a comeback after suffering a breakdown. Trouble is, she's getting a bit cosy with a dodgy self-help guru (AKA cult leader), who's played by The Weeknd himself and looks like he could scupper her plans. Full of sexy costumes and (probably) meme-able moments, The Idol​'s will likely be one of the most talked about TV shows of the year.

Airing on Sky Atlantic. Release date TBC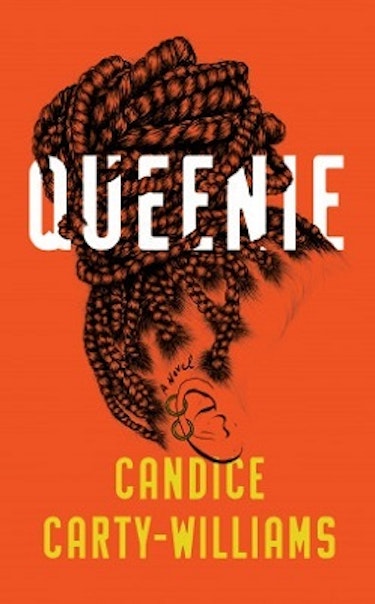 Candice Carty-Williams fans, rejoice. This year, the writer is branching out into the realm of TV with two shows, the first of which is an adaptation of her bestselling novel, Queenie. Airing on Channel 4, the plot follows the titular Queenie, a 25-year-old Jamaican-British journalist recovering from a messy breakup. Naturally, that involves some dodgy dates and ropy hook ups. But alongside all that, there's also some insightful takes on race, identity and community. Providing millennial misadventures from an underrepresented perspective, this much-anticipated adaptation will fill that Insecure-shaped hole in your heart.

Airing on Channel 4. Release date TBC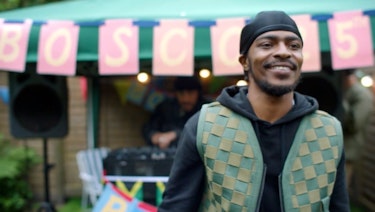 If stories about love and millennial life aren't your thing, then Carty-Williams' second show is probably more your speed. In Champion, she takes on the Black British UK music scene, honing in on the fictional Champion family. They basically have music in their blood. Rapper Bosco is the star of the family, having won over the public and the charts. But when he returns from prison to discover his little sister Vita's talents could steal his top spot, competition between the two threatens to tear their family apart. Nothing like a bit of sibling rivalry, eh?

Airing on BBC One. Release date TBC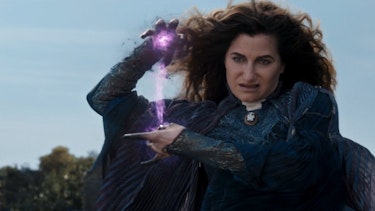 The accidental star of Disney+'s genre-splicing, time-hopping series WandaVision? It was Agatha all along. Now Kathryn Hahn's deliciously devious villain is getting her own spin-off, bringing more bitchy, witchy energy to your telly. In classic Marvel style, details about the plot are currently under wraps, but we do know that Aubrey Plaza and Patti LuPone have joined the cast, as well as Heartstopper​'s Joe Locke. A perfect potion for mischief.

Streaming on Disney+ late 2023

More like this